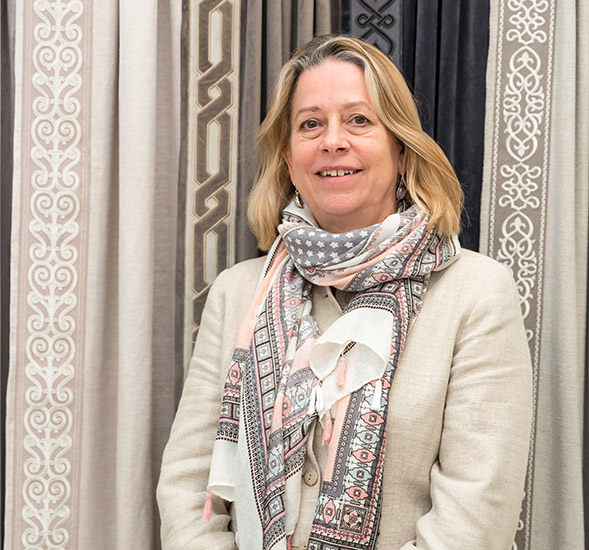 Wendy Cushing is a renowned international designer and manufacturer of furnishing tassels and trimmings for interior decoration. After 33 years in the industry producing both traditional and contemporary trimmings designs she has been an inspiration to the interior design trade. Based in London where she began her company she has created new and exciting collections to compliment the changing times in interior design. Her collections are often made from innovative materials using crystal, glass beads, wood, leather, feathers and metallic threads to create stylish trimming concepts.

Wendy runs her own company in London and has worked as a designer and consultant to Dongli Art Textile for 12 years advising on current trends, sales and marketing in the world market. Wendy has many years of experience in manufacturing and design in the unique trimmings business and her contribution has proved valuable to the company. It has always been her mission to pass on her skills and designs to the next generation.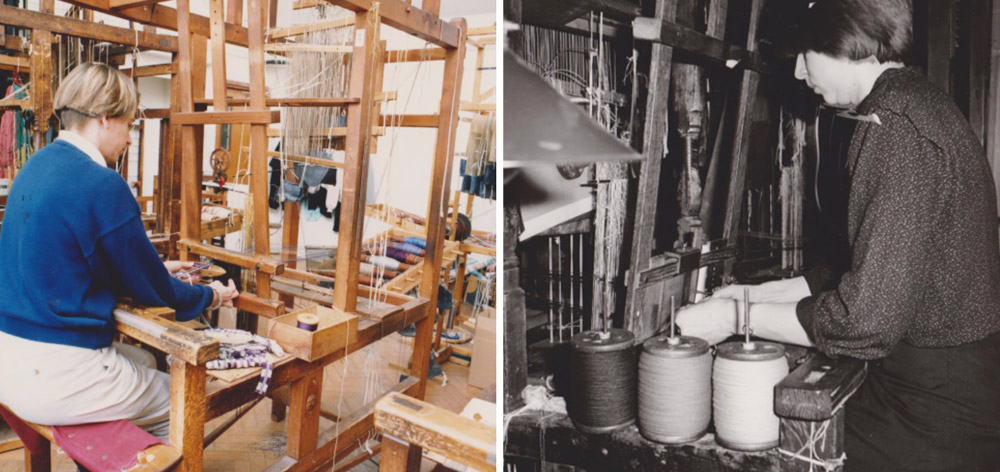 WENDY CUSHING THE WEAVER

WENDY CUSHING THE WEAVER
Wendys journey began from graduating from Leicester University UK with a degree in Fashion and Textiles design with a major in weaving 1974-1978.
Her love of weaving took her to London to find a position in the industry. A chance meeting with the oldest trimmings company called A Sindall Ltd in East London gave her the opportunity to work as a hand-weaver of trimmings. The company had started in 1890 by the owners grandfather Mr Sindall at the age of 84yrs became her mentor and teacher in the manufacturing of trimmings.
From 1979 she continued for three years hand weaving historical trimming orders for the company for high profile customers like English Heritage and National trust. She was taught how to weave 17th and 18th century historical trimmings by Mr Sindall and her unique training made her a world expert in the industry. When the company finally had to close Wendy set up with her loom and created a new collection of trimmings and presented this to the interior designers in London. This was the start of her own company in 1986 and she has continued to this day to keep the art of trimmings alive.
Historical Trimmings are made using the same traditional Hand Weaving and Tassel making techniques and skills used centuries ago. It has been Wendys mission to pass on her expertise in this industry.
Her recent work involves working with Architects and Interior Designers on large projects in the Middle East, Russia, USA and Asia making Custom Designed Trimmings.

Wendy Cushing has been Presented to H.M. The Queen for refurbishment of:
Hampton Court Palace Kings Apartments
Buckingham Palace, The Queens Bedroom
The Queens House Greenwich
The National Maritime Museum
Wendy Cushing's Awards
50th Anniversary Tribute for Service to the Industry 'House and Garden Magazine'
The Craft Prize from The Worship Company of Weavers 1979